IDC-STB
IDC Ribbon Cable to Screw-Terminal Boards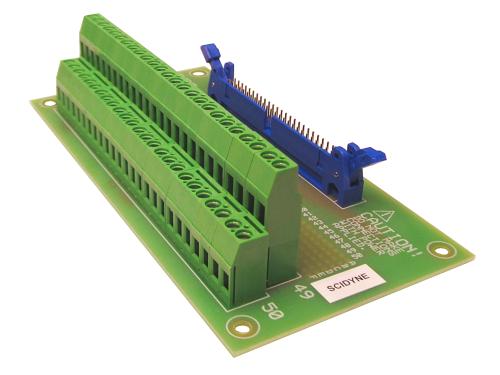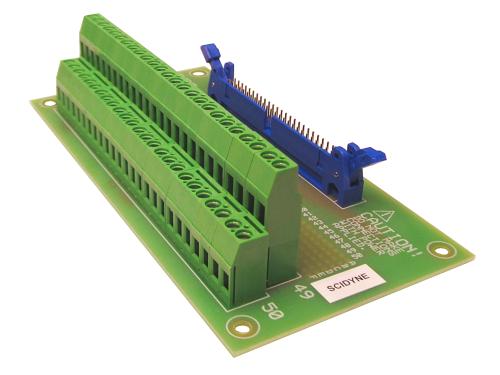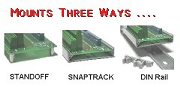 ---

Stock Number:

100-7625 / XX


(Where XX the is the number of Screw-Terminals)

---

Budgetary Pricing:

Stock. No.
Screw
Terminals
Price ea.
qty. 1-9
100-7625 / 20
20
$37.00
100-7625 / 26
26
$38.75
100-7625 / 34
34
$47.00
100-7625 / 40
40
$51.00
100-7625 / 50
50
$59.70
100-7625 / 60
60
$79.00

Contact us for

More Quantity Discounts

---

Typical Lead-Time:

Stock - 2wks

---
DESCRIPTION
The IDC-STB family of screw terminal boards provides a convenient and secure way to transition from female IDC flat ribbon cables to individually accessible field terminations.
All members share the same format and vary only in length as determined by the ribbon cable size and the number of screw terminals available.
Each wire of the ribbon cable is routed to a separate screw terminal. In addition, a solder-pad prototyping area is provided which permits custom intermediate circuitry to be easily added. The terminals accept wires in the range of 12-24AWG, allowing connections to a wide variety of external devices.
For versatility and ease of installation the boards can be mounted in one of three ways:
Using the four corner holes with standoffs
Placed within a 3" SNAPTRACK (#121-0003)
Attached to DIN Rail using SNAPTRACK (#121-0003) and adapter clips (#121-0004)
FEATURES
Converts IDC Flat Ribbon Cable to Screw Terminals
IDC Header has latches to securely hold ribbon cable in place
Screw Terminals accept wires up to 12AWG
Boards available in several popular sizes (20, 26, 34, 40, 50 and 60 terminals)
Works with products from SCIDYNE and other manufacturers
Mount using standoffs, SNAPTRACK, or DIN rail
Prototype solder-pad area for adding custom circuitry
DOCUMENTATION
SPECIFICATIONS
IDC Header:
Brass / Gold plated over Nickel. Full shroud with retainer/ejector latches and key
Terminal Block:
Brass / Nickel plated cage. Molding: Polyamide, UL94, V-0
Terminal Wire Range:
12 - 24 AWG
Max. Screw Torque:
5 lb-in.
Electrical Rating:
1A @ 60V DC or ACpeak, per connection
Printed Circuit Board:
Single-Sided, solder masked and silk screened
Dimensions:
All boards have an identical Width of 3.00 inches and Height of 1.39 inches. The lengths vary by stock number and the number of screw terminals as shown below.

Stock No. : Length
IDC-STB / 20 : 3.00 Long
IDC-STB / 26 : 3.75 Long
IDC-STB / 34 : 4.50 Long
IDC-STB / 40 : 5.00 Long
IDC-STB / 50 : 6.00 Long
IDC-STB / 60 : 7.00 Long
( Dimensions expressed in inches )

Prototype Area:
Grid of plated 0.036" dia. holes evenly spaced on 0.1" centers
Environmental:
Operating Temperature: -10°C to +70°C
Storage Temperature: -40°C to +85°C
Relative Humidity: 5% - 95%, non-condensing
Product Origin:
Designed, Engineered, and Assembled in U.S.A. by SCIDYNE Corporation using domestic and foreign components.
You may also be interested in these products